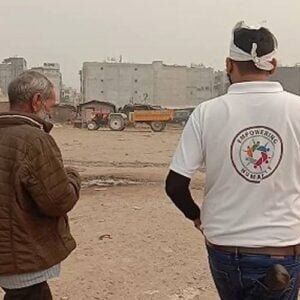 Old Age Home at Uttam Nagar, New Delhi, Social Work for Senior Citizens, Medical Care for Homeless Elderly
PREVENTING ELDER ABUSE – Around one in six older people face abuse worldwide. Despite this fact, elder abuse remains invisible. Emerging evidence is indicating violence, abuse and neglect of older people has increased since the outbreak of COVID-19. Empowering Humanity is working to raise awareness of the problem and influence key people to stop it. Support us to expose & prevent elder abuse.
OLD AGE HOME –
A roof over their heads is a critical need of the elder who are destitute, sick and abandoned by family and those uprooted by disasters. Empowering Humanity has established an Old Age home for the senior citizens and aged in Delhi & NCR. Keeping in mind the vulnerability of elders & our Corona warriors on ground, in the current Covid 19 pandemic situation, Empowering Humanity is adhering to all the safety and hygiene measures for all its programs on the field, like wearing face masks, regular washing & sanitization of hands, and maintaining social distancing norms at all times, to ensure their safety & protection

.

HAPPY AGEING WITH DIGNITY – Old age is an unavoidable part of our life cycle and should be lived gracefully rather than grudgingly. Empowering Humanity seeks to reach out to larger audience of older persons and act as a catalyst of change in bridging the gap between generations and ensuring respectful and comfortable life for old people. Empowering Humanity interacts with older persons and their caregivers at all levels Family, Community and State.

Empowering Humanity aims to disabuse the popular mind-set that regards old age with a sense of pity for their helplessness. Replacing it with an attitude of confidence, fostering respect for them and encouraging fortitude in them. And bringing a little certainty, even fun into their lives. A network of thousands of volunteers is already at work in given areas. They are constantly alert to attend, to matters of medical or emotional nature, affairs to do with security as well as legal and financial advice.