Hello, all Hope you all are good. In this blog, we will tell you all about How Uzbekistan Women were Forced To Flesh Trade In Delhi and How Empowering Humanity Ngo and police officials helped them escape the clutch of smugglers and mediators.
This is the story of a woman who came to India on a tourist visa in April 2019, hoping to find work. The person who called her said that she had to do babysitting work. At first came to Nepal from Uzbekistan, where they got a visa-on-arrival. Then, after some days, some mediator took her to India by road. After that, they told them they had spent too much money to bring her here. Once you pay for that, then you are free. After that, the mediators who fetched her from Uzbekistan snatched her passport and belongings and confined her to a room in a south Delhi flat. Without a passport, the 26-year-old had no option but to give in to the mediators' demand that she caters to the sexual needs of the men who visited the flat. She tried to flee, but she needed money and support. It is not the story of one woman in particular.
Many girls are forced to consume drugs and do a sex worker's job. Gradually some girls developed an addiction to drugs. They do not give these girls money or salary; they are provided with basic needs and drugs. To make matters worse, none of them knew the local language. Recently, seven such girls fled from confinement and reached the Uzbekistan Embassy in Chanakyapuri. They could not enter the embassy premises without valid documents of identity.
Luckily for the women, they were rescued by Empowering Humanity NGO, following which Delhi Police registered a case of kidnapping, trafficking, criminal conspiracy, extortion, plus other charges at Chanakyapuri police station. They have arrested five persons as the cops try to unravel the international racket.
Barring one, all the victims have children back home. Most said they were married young, had kids, and their husbands had deserted them. They brought one of them to India at 17 in October 2019. One is 30 years old and has a kid who has a hole in the heart; another is 22 years old and came to the city in January this year. Most of them visited India on tourist visas for the job, but mediators trapped them in a sex racket. Most of these girls find it very difficult to protect themselves.
Empowering Humanity Ngo helped the rescued women file a police case. The FIR, a copy with TOI, states that the women were trafficked to India. "We were given tourist visas in Nepal, and some of us came to India on medical visas at different times. The passports of those of us who came to Nepal on tourist visas were snatched from us, and we were brought to New Delhi to work as prostitutes. For those of us who came to India directly on medical or other visas, Sex, lies, drugs: How seven foreigners went through hell before escaping the trafficking net. In July, the Anti-Human Trafficking Unit of Delhi Police arrested around a dozen people, including women and foreign nationals, for illegally bringing Uzbek women to India.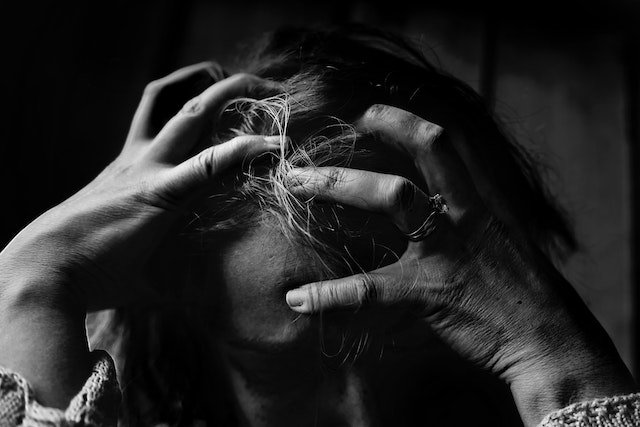 Delhi Police also rescued 11 women currently in detention centers since they do not possess travel documents. These women were offered employment in India but, on arrival, were pushed into the flesh trade. Mediators did not bring peace to the women because they were often booked under the Foreigners Act for not holding valid travel documents. The victims become the accused because they can't produce identity and travel documents taken from them by their smugglers.
India is not safe for Indian women. How can one guarantee total safety for female tourists? The tourists get mobbed, robbed in broad daylight, and dragged on the road by their handbags or necklaces. And in some places, going to the police station might worsen things. India is a vast, diverse country. All areas cannot have the same generalized description. But such brutal incidents happen in places like Delhi and other metro cities.
India's massive 1.38 billion population, ancient culture, and rapidly changing attitudes combine to create one of the world's most fascinating destinations. India could well be one of the most rapidly-changing cultures on Earth – and these changes are leading to tensions in society and confusion for visitors. The capital Delhi is the most infamous city for crime in the country. These foreign female tourists were often followed several times by creepy guys and groped. India presents more significant risks – especially regarding staring, unwanted attention, and sexual harassment – than other countries. There is a significant gender disparity in India. It's wise to be prepared, be able to safeguard yourself, and take things in stride.
For foreign female travelers in India can sometimes be overwhelming, confusing, frustrating, and tiring. It sometimes seems like nothing is easy – even booking a train ticket. So, while in transit, women sometimes experience the brunt of unwanted attention and potentially risky situations. They need to take extra care with your bookings and travel by train, plane, bus, and car. Traveling late at night, especially by train and bus, is not safe for them. Delhi has become the most unsafe place even for Indian women; it is high time the government must safeguard foreign female tourists from mediators and agents.
I hope you all like it; if you want to connect with Empowering Humanity Ngo, Click Here. They are doing incredible work in the field