Hello everyone! Welcome to another blog Today is the 25th day of our project, "Shiksha ka hak." Today, we decided to add colors to their colorless lives, so we organized an art activity for our students. And in this class, we taught our students about a dog made of 6 circles and a car made of 3 lines.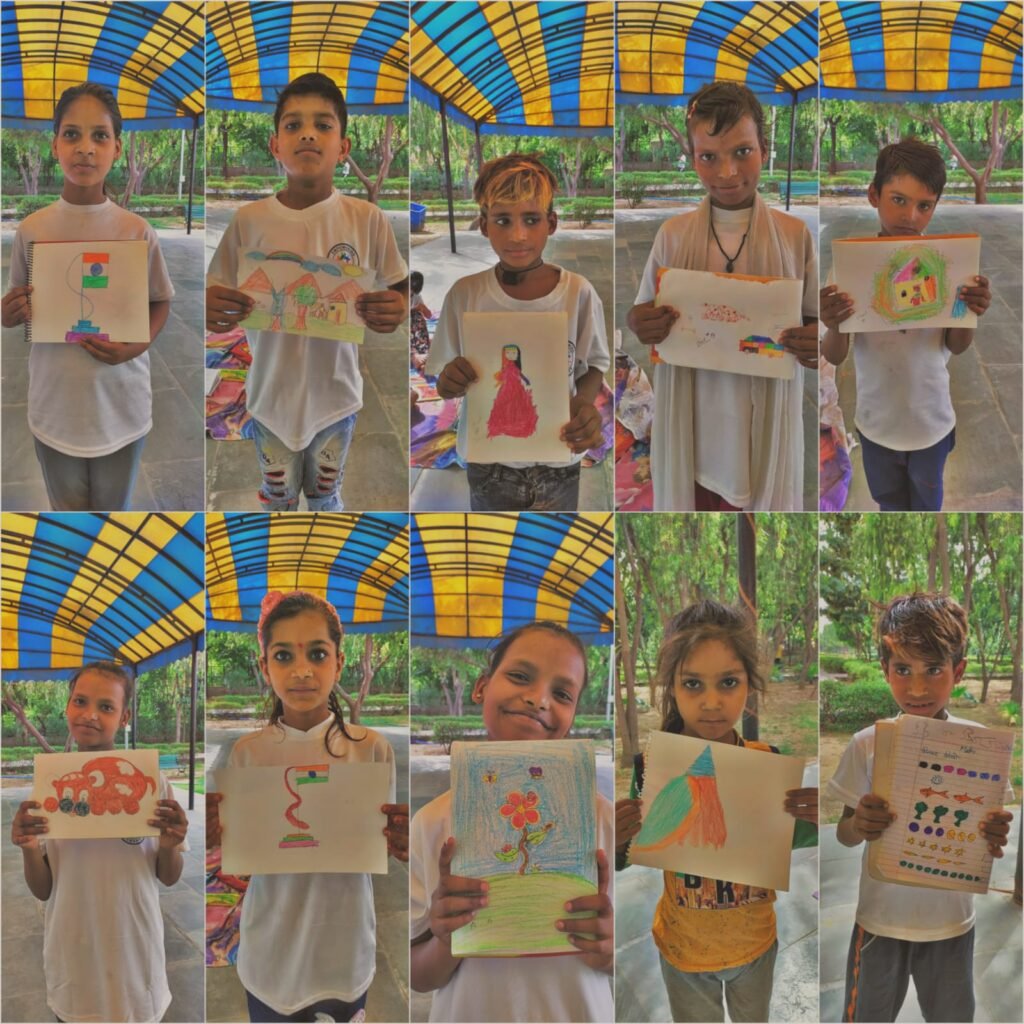 And everyone engages in this class with full of enthusiasm. Many students tried their best to do the same as our teacher taught them, and after so many attempts, they achieved that. They also made different types of drawings by himself. All are enjoying this activity class.

#shikshakahak #righttoeducation #donation #ngo #empoweringhumanity #delhislums #positivity
If, You're a new visitor or subscriber Please watch the below videos in which we have given the small contribution towards humanity.
UN recommended our NGO https://youtu.be/k2FCz7Wx91A
Why Join Empowering Humanity? https://youtu.be/_G320bzJZt8
Food Donation Drive https://youtu.be/nh7BkeWqHRA
Ration Distribution Drive https://youtu.be/r2XxrYRlKJ4
Please subscribe to our Youtube Channel and press the bell icon to support us in empowering the humanity. Please make the small contribution in the below mentioned link as your one contribution can save people's life http://payit.cc/S9056
If you want to join hands with us,
Please follow us facebook https://www.facebook.com/notosocialev…
follow us on instagram https://www.instagram.com/notosociale…
follow us on twitter https://twitter.com/notosocialevils?s=08
visit us www.empoweringhumanity.org
Thank You